Medical Laboratory Quality Management System and Internal Auditor
(in accordance with ISO 15189:2012)
For Medical Laboratories:
To meet the requirements of ISO 15189 a four-days training course for personnel discharging responsibilities of a Quality Manager in a medical laboratory is being offered. In addition to imparting training on laboratory quality management system and internal audit, an overview of international scenario of laboratory accreditation, concepts of quality and patient safety and an on-site visit to an accredited laboratory have been included in this course. Most importantly, this course will be based on the latest edition of ISO 15189: 2012. This training course is proposed to be conducted in different locations. A course completion certificate will be issued to qualified candidates.
As per accreditation requirements, it has become mandatory for the Quality Manager of a medical lab to get trained in an Internal Auditor's course (ISO-15189) before applying for accreditation. It is also equally useful for all those working in an accredited/ applicant labs to understand this international standard and sustain the quality and accreditation framework.
Eligibility criteria:
Any healthcare professional. Preference will be given to person working in a medical laboratory.
The course faculty include renowned professionals: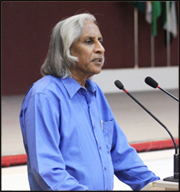 Dr. Thuppil Venkatesh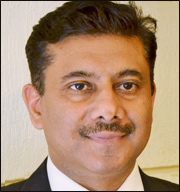 Dr. Bhupendra Kumar Rana 
Programme Calendar
Programme Dates
Location / VeNue
Registration
last Date
Update soon!
CourseFee :
A course fee of Rs. 11000/- + GST@18% (Total Fee : Rs. 12980/-) is charged. It includes training material, certificate and refreshment/lunch for four days. Interested professionals for the above training course are requested to complete the registration form linked with specific course and send to the below given address along with course fee through DD/ Check in favour of "Quality and Accreditation Institute Pvt. Ltd."
Note :
Any healthcare professional is eligible to attend. Preference will be given to person working in a medical laboratory.
This is a Non-Residential program. Delegates are requested to make their own arrangements for accommodation.
Seats are limited to maintain ideal size of the batch.